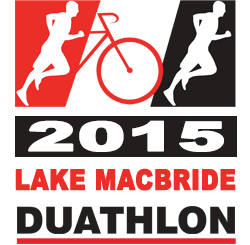 Race Date
Sunday August 10th - 8 AM
Race Distance
2 mile run, 15 mile bike, 2 mile run

Cost - Individual
$50 (+$12 if not a USAT member) - through1/24/14
$55 (+$12 if not a USAT member) - through 3/28/14
$60 (+$12 if not a USAT member) - through 6/20/14
$70 (+$12 if not a USAT member) - through 8/9/14 - no race day registration
Cost - Team
2 or 3 Team Members
$95 (+$12 per team member without USAT License)


This is the second year of the Scheels Dam Duathlon! No, we didn't misspell it and we're not angry at it! It's just the DAM DUATHLON at the Coralville Dam and Reservoir! Come RUN-BIKE-RUN at the familiar site of many of your multi sport conquests, all without needing to get in the water! It'll be the epic conclusion to the Scheels Duathlon Series! No throwing rings into volcanoes though.
Athlete Guide
Click HERE to read the athlete guide!
The Course
The course is a standard, or as close to standard as there is, duathlon course where you'll test yourself on a flat and fast run course that is the same for both legs and an entertaining and hilly bike course. You'll run 2 miles from the West Overlook Beach on West Overlook Dr, turn around near the camp ground and come back. The bike will be 15 miles of some fast flat portions interspersed with plenty of famous Iowa rolling hills. If you feel like you could've gone faster on the first run, guess what? You'll get to try to better your time as you go out onto West Overlook Rd again and head for the finish!
Race Schedule
Packet Pickup:
Saturday 8/9 from 12PM - 5PM at Scheels in Coral Ridge Mall
Sunday 8/10 (race day) from 6:30 AM - 7:30 AM at the race site (Coralville Dam)
Results